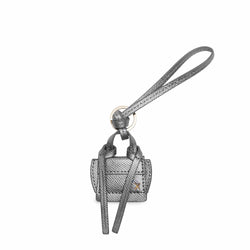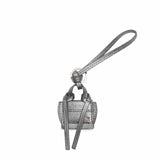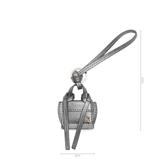 ---
---
AS SEEN ON






WHY X NIHILO?
XNIHILO's Keyring Bank in
Gunmetal
rafted with precision in a sleek and sophisticated gunmetal hue, this accessory is designed to redefine your everyday carry. Not only does it keep your keys organized and easily accessible, but it also features a discreet built-in bank for emergency cash or cards. Elevate your daily essentials with this understated yet luxurious keyring bank, proving that practicality can be elegant.
Your Stylish Lifesaver
The XNIHILO Gunmetal Keyring Bank is more than just a key organizer; it's your stylish lifesaver in the modern world. Made with meticulous attention to detail, this keyring bank embodies the essence of luxury and convenience. The striking gunmetal color exudes sophistication, making it a statement piece for your daily routine. Plus, with its integrated bank, you'll always have a backup plan for those unexpected moments.


Refined luxury for
modern women

Meticulously
curated material



Water Resistant
Durable Leather